Previous events
A Bob Dylan Retrospective performed by John Meldrum
VISIONS OF JOHANNA is a retrospective of the songs of Bob Dylan conceived and performed by John Meldrum a theatrical-concert setting. John Meldrum's vocal and guitar arrangements are in no way meant to be imitations; rather they are investigations into the harmonies and melodies of Dylan's songs that bring out all the richness and subtleties contained therein.
VISIONS OF JOHANNA est une rétrospective des chansons de Bob Dylan conçues et interprétées par John Meldrum dans un cadre théâtral-concert. Les arrangements vocaux et de guitare de John Meldrum ne sont en aucun cas censés être des imitations ; ce sont plutôt des enquêtes sur les harmonies et les mélodies des chansons de Dylan qui font ressortir toute la richesse et les subtilités qu'elles contiennent.
(CEST, UTC+02) (CEST, UTC+02)
I've been working on this show for just over a year now, and I'm very excited to bring to you my visions of our greatest living songwriter Bob Dylan.
Je travaille sur ce spectacle depuis plus d'un an, et je suis très heureux de vous présenter mes visions de notre plus grand auteur-compositeur vivant, Bob Dylan.

John Meldrum

ZONGO AMBASSADORS

ZAP Music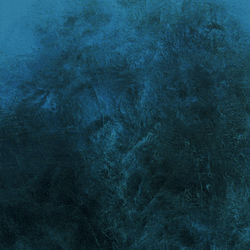 Mozart on Broadway
Pop opera in 2 acts written & composed by John Meldrum
for Grand Piano, Soloists, Narrator and Choir
Prochaine représentation :
SAMEDI 14 DÉCEMBRE A 19H30
A L'ESPACE ARARAT 
PARIS 13è
Click on flyer for information & reservation >
See our teaser !
Using the legendary letters that the diva Storace received from the master as the premise, John Meldrum has composed an original musical based upon the veritable correspondence of the Mozart family. The Lost Letters retraces his eventful life from his birth in 1756 in Salzburg to the family's grand tour of Europe when he was just a child, through to the tragic death of his mother in Paris in 1778 and concluding with his marriage to Constanze Weber in Vienna in 1782. The musical brings to light the early life of the genius and his many emotions: zany and absurd, sometimes obscene yet always fantastic, the raw feelings of a young man finding his way in the world. Built upon a Classical foundation in the Mozartian tradition, Meldrum's music astounds with its playful use of the West End and Broadway codes as well as those of Ravel and Gershwin, Steve Reich and Coldplay. The Lost Letters offers an astounding musical journey that transports the spectator into the mind of the prodigious genius.
---
A partir des lettres existantes de W. A. Mozart, John Meldrum en a imaginé d'autres, adressées à la cantatrice Anna Storace, The Lost Letters raconte ainsi, avec les propres mots du compositeur, les débuts de sa vie sous des angles moins connus du grand public. Les années d'apprentissage du jeune Mozart, sa séparation douloureuse avec son père Léopold, ses premières aventures sentimentales... Nous découvrons une facette inattendue de ce génie, capable de tellement d'émotions et de sensations, souvent loufoques, absurdes, voire obscènes, mais toujours géniales. Construite sur un fond classique faisant hommage à l'absolue maîtrise musicale de Mozart, la partition détone par des accents typiques des codes du West End ou de Broadway, offrant un mélange original et moderne qui retranscrit de façon inédite l'esprit du jeune prodige.
Get the mini press-kit:
- English
- Français
Take a look at:
- one scene... and all its words!
- act 1 song list with translation
Help us to finance this world premiere show!