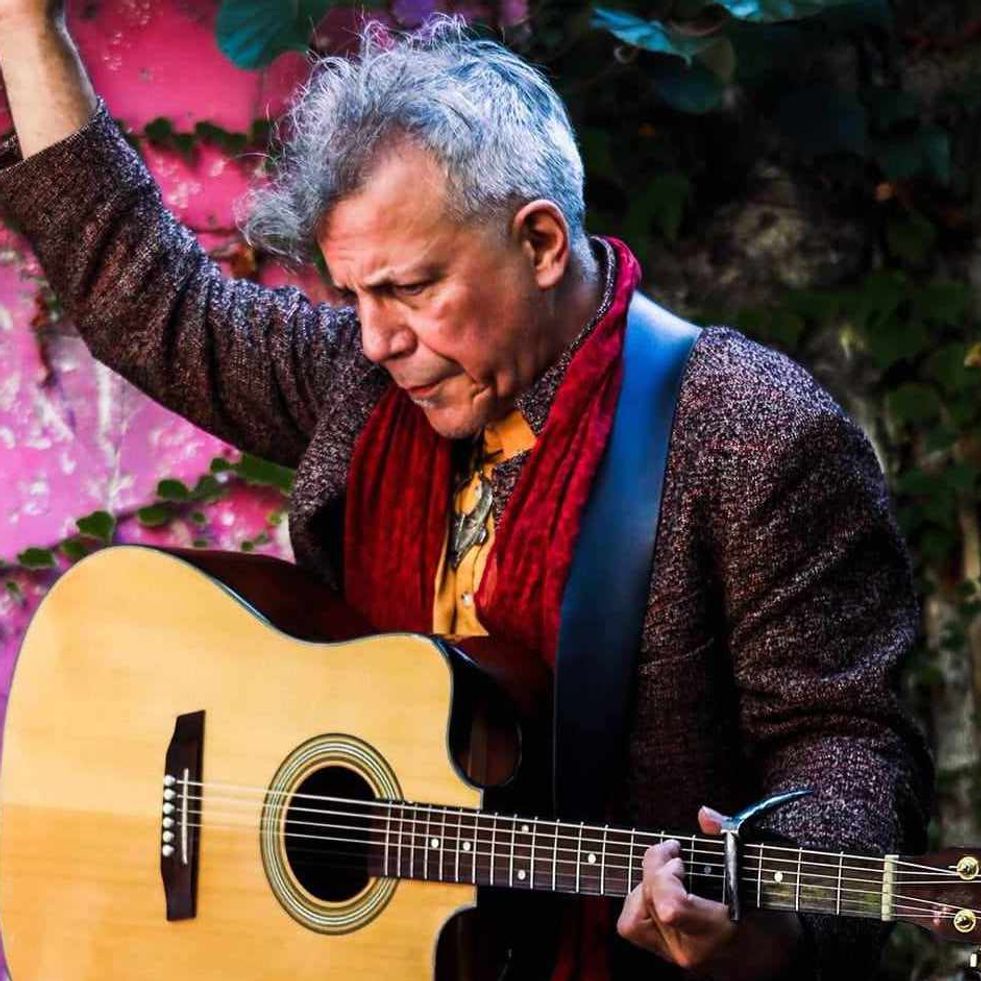 The JB Meldrum Tip Jar! Le JB Meldrum pot à pourboire!
If you like what you hear from JB Meldrum, leave him a tip, big or small, to help him to keep on keepin' on! Thanks! Si vous aimez ce que vous entendez avec JB Meldrum, laissez-lui un pourboire, grand ou petit, il en a besoin pour continuer à créer, merci!
Enter the amount you wish to donate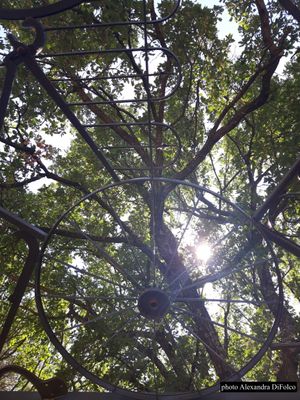 S i n g e r - S o n g w r i t e r - G U I T A R I S T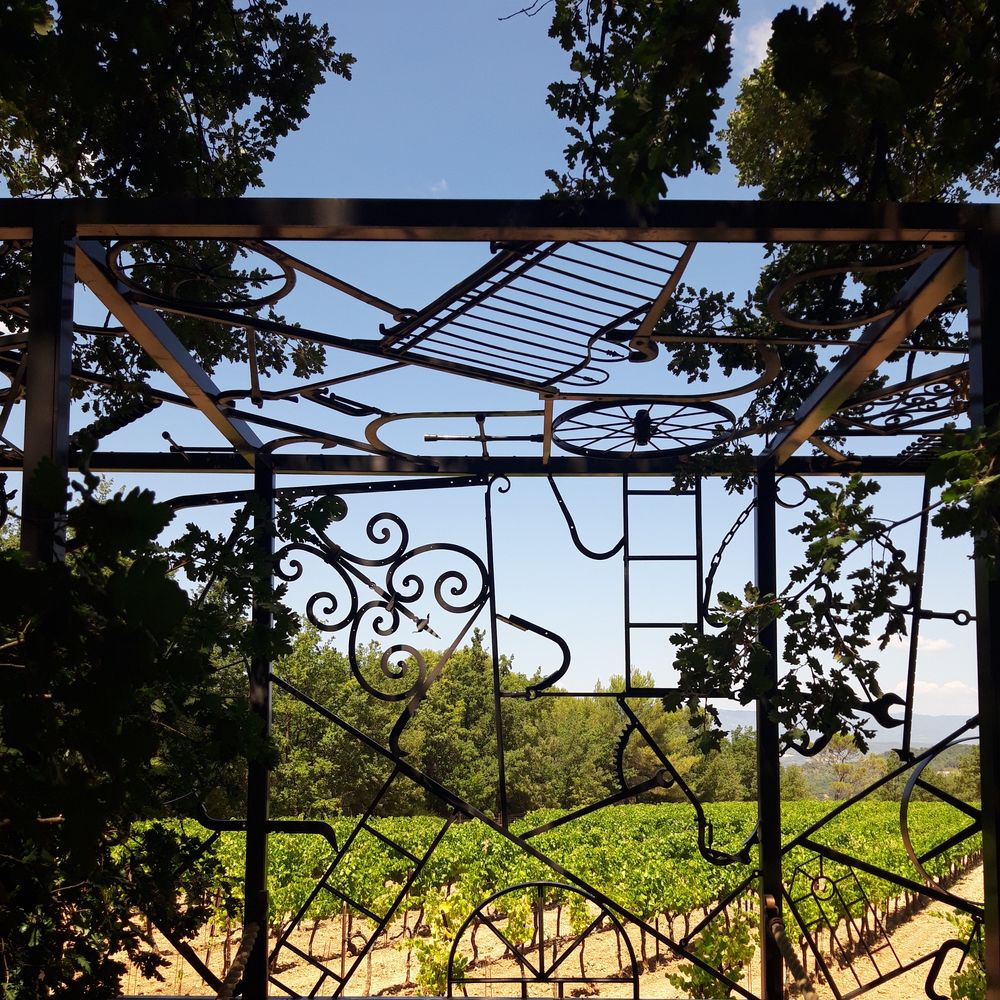 The RAIL CAR Back Story
by JB Meldrum
There was quite a buzz in the Dylan community last spring about Bob's foray into the unknown: a sculpture called RAIL CAR on the property of a château in southern France. As my son lives in Marseille and I go there often, I asked him to accompany me along with my girlfriend to Château La Coste on a beautiful hot day last July. What I saw and felt there absolutely floored me.
Walking around the vineyard for the better part of a day discovering the different sculptures and galleries while listening to the crickets and feeling a soft breeze from time to time, one slowly gets into a trance-like state. When we got to RAIL CAR I was astonished, exhilarated and inspired. While my companion took some pictures, I drew and wrote into my artist's sketchbook everything I saw, heard and felt.
Time stood still.
That evening in our Air BnB at l'Isle-sur-la-Sorgue having dinner with a bottle of Château La Coste rosé, I decided to give myself the challenge of writing a song called RAIL CAR. It took me seven weeks and fifteen strophes to finally choose the best five and also juggle the harmonic rhythm along with the words. While we were visiting La Coste a helicopter flew in and later took off. Alexandra reminded me of this, and that's when I wrote that RAIL CAR was a train that could fly! I love this song, and I'd like to thank Château La Coste and of course Bob Dylan for sparking my creativity.
RAIL CAR SONG / words and music by jb meldrum
rail car stands in a hazy blaze 
shadows of the leaves from the sunlight rays
southern winds blow the summertime blues 
a kaleidoscope of colors in rhythm and hues
when you don't know where you are, 
find the secrets of the dead end trail down by the rail car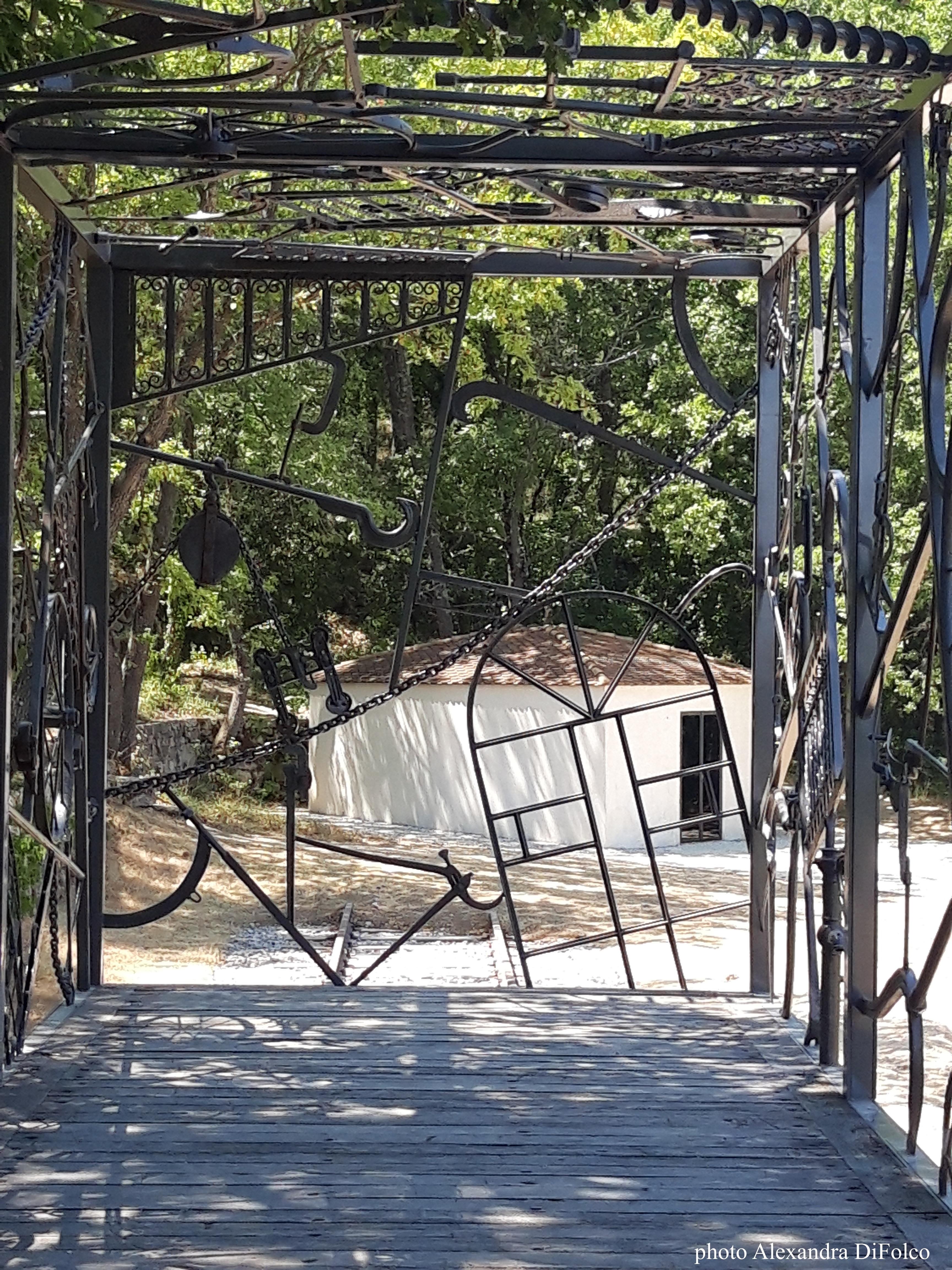 rail car built on old wood beams
nothin' here is what it seems
miracles suddenly appear 
saints and angels ever so near
from the coat of joseph's dream
to the sound of a harp in the rail car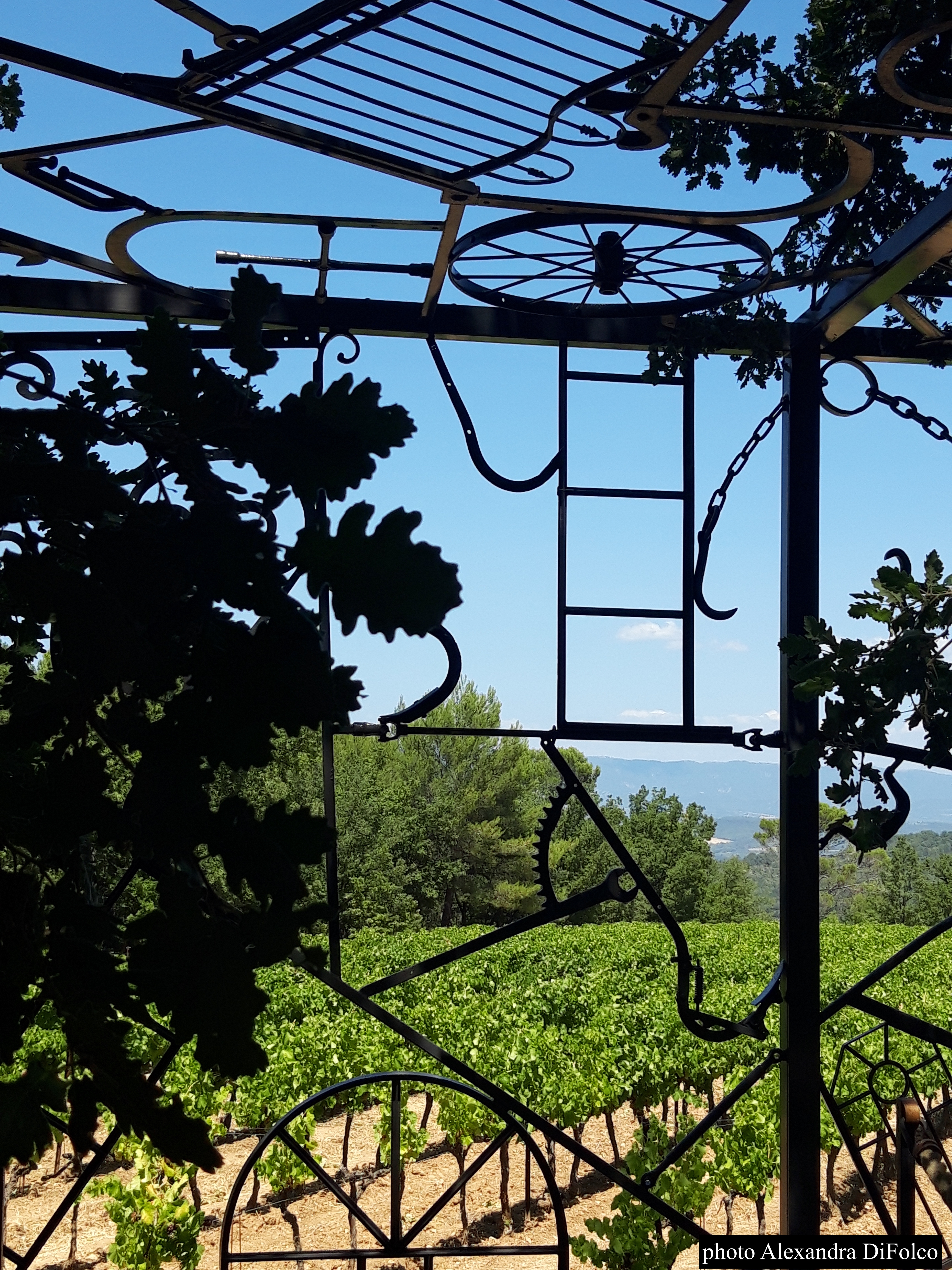 rail car sails in the pale moonlight
crickets sing into the night
this ghost of america glides with ease
in southern france, ' on a lavender breeze
you can strum a soft guitar
sing the blues beneath the stars under the rail car
rail car is the mystery train
elvis and bob and johnny fontane
they're all inside a shotgun shack
barrelin' down a railroad track
their beauty bears a scar
of a dream from afar in the rail car