Previous events
A Bob Dylan Retrospective performed by John Meldrum
VISIONS OF JOHANNA is a retrospective of the songs of Bob Dylan conceived and performed by John Meldrum a theatrical-concert setting. John Meldrum's vocal and guitar arrangements are in no way meant to be imitations; rather they are investigations into the harmonies and melodies of Dylan's songs that bring out all the richness and subtleties contained therein.
VISIONS OF JOHANNA est une rétrospective des chansons de Bob Dylan conçues et interprétées par John Meldrum dans un cadre théâtral-concert. Les arrangements vocaux et de guitare de John Meldrum ne sont en aucun cas censés être des imitations ; ce sont plutôt des enquêtes sur les harmonies et les mélodies des chansons de Dylan qui font ressortir toute la richesse et les subtilités qu'elles contiennent.
(CEST, UTC+02) (CEST, UTC+02)
I've been working on this show for just over a year now, and I'm very excited to bring to you my visions of our greatest living songwriter Bob Dylan.
Je travaille sur ce spectacle depuis plus d'un an, et je suis très heureux de vous présenter mes visions de notre plus grand auteur-compositeur vivant, Bob Dylan.

John Meldrum

ZONGO AMBASSADORS

ZAP Music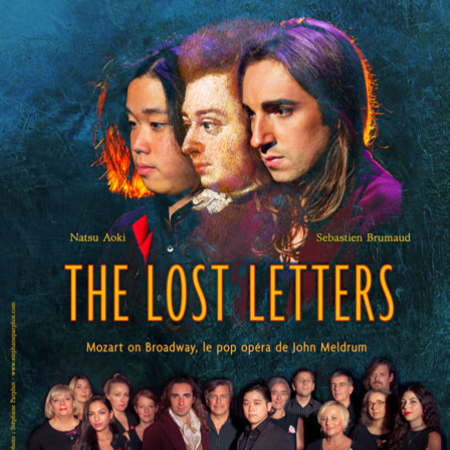 The Lost Letters in concert
Genres: Pop-opera/Choir/Soloists/Piano
Released: 2018  
℗ 2018 Zap Music 
This is not a commercially available product, but a souvenir of an unforgettable night of singing and performing. We are very proud of our work and we are moving forward, but we need your help. If you would like to order a copy of the DVD, please send us a donation and we will send you a copy in the mail. Please note your address very carefully in an email to asso.zapmusic@gmail.com, and when we have received your Bank ranger, we will send you the DVD! You can buy it for 10 euros, but please feel free to make a donation to help us move forward in the rough and tumble world of show business! A donation can be €25 or more and will be used to put together an operating budget to get The Lost Letters Pop Opera onto the stage and into the hearts and minds of people all over the planet!

Participation / Donation
ZAP Music est une association habilitée à recevoir des dons* afin de promouvoir les musiques nouvelles, notamment auprès des enfants.
Plus d'informations sur Facebook/The Highlites et johnmeldrum.com
* articles 200, 238 bis et 885-0 V bis A du Code Général des Impôts
Weezevent
On-line secured payment on weezevent.com/zap-music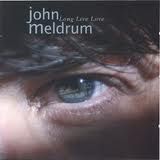 Long Live Love
Genres: Music, Pop
Released: Dec 23, 2005
℗ 2005 Zap Music
Produced by Pierrejean Gaucher, the renowned French jazz guitarist and composer, "Long Live Love" is a John Meldrum acoustic opus after a long wait after spending time composing and playing guitar for other artists in Paris and London.
"This new recording is a return to the musical roots of when I was growing up listening to James Taylor, Carole King, early Elton John, people like that who really touched me." 
The songs are haunting in the "love lost never to be found again" genre, yet with some interesting twists. Call it music for a rainy day; the shadows and shimmering lights of the night. It's for the Paris in all of us : the romantic, wistful atmosphere of the lonely boulevards, a late night tryst with a forsaken lover, the sad café goodbye. 
Heart Split In Two – 3:41
Sing The Blues In Paradise – 3:39
Long Live Love – 3:28
You Set Me Free – 3:07
Holding On To Our Dreams – 4:02
Lost In The Crowd – 4:23
You Can Only Love One Man – 4:04
Just One Night – 4:12
Echoes of angela – 4:25
Bring My Lover Back – 5:24
Ain't No Cure For Love – 5:35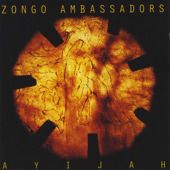 Ayijah
Genres: World, Music, Singer/Songwriter
Released: Apr 18, 2008
℗ 2008 Melmuse
After a five year stint in the jingle business John Meldrum felt the urge to go the opposite direction. "I grew tired of the relentlessness of advertising music, so I left America in search of something else, a different way to live."
He fell in love with the City of Lights, and his life was never the same.  There he started working playing Highlife music with Freduia Ageymang, a superb Ghanaian drummer and songwriter whom he played rhythm guitar and sang for 5 years. 
Ayijah refers to a town near Kumasi in Ghana, a trip that had a huge impact on John Meldrum's music. "Music in Africa is not a commodity, it's a daily way of life" says the composer. Upon returning to Paris, John Meldrum put together his group, Zongo Ambassadors and recorded Ayijah, which ranges from Highlife to pop and gospel all distilled through the craft of a singer-songwriter. The Zongo group, featuring Lisa E. Arscott and Hortense Rabarivelo, toured France, The U.K. and Switzerland; one of the highlights was singing his song, "Brother,Brother" with 650 children from 27 countries at UNESCO in Paris. Along the way, John Meldrum was lucky enough to meet Carlos Santana, Salif Keita, Max Roach, Jacques Higelin, Jean-Philippe Rykiel and Nana Danso.
Brother, Brother – 4:16
Nothing New – 3:55
Talk to the Angels – 4:19
Peace Freedom Justice – 5:01
Down to the River – 5:05
Searchlight – 5:24
We Don't Know – 7:26
Tamalé – 3:46
God Come to Me – 6:30
I Never Be – 3:38
Faith – 5:25
Yé Yé Nipa – 4:44
Highlife Heaven – 3:04