COMÉDIENS

A Musical Comedy
Freely inspired by the opera "Pagliacci" by Ruggero Leoncavallo
To celebrate the 70th anniversary of the legendary Théâtre de la Huchette's opening in the heart of Paris, director and musician Samuel Sené has concocted a potent cocktail of song, dance and drama in his startling new production COMÉDIENS. Set in Paris circa 1948, the musical comedy explores the relationships of Coco, Pierre and Guy to each other and to their art as their provincial theatrical troupe struggles to make it to the big time. Comédiens works on different levels from start to finish: a vaudeville song and dance show rippling in a stream of jazzy improvisatory verismo; a rehearsal and opening night of a play within the musical both situated in the veritable Théâtre de la Huchette blurring the lines between reality and fantasy; a laugh a minute comedy that ends as pathetic tragedy. Comédiens protagonists' inner motives are slowly yet surely revealed in a richly woven tapestry that fascinates and captivates under Sené's sure and steady hand.
Marion Préïté as Coco is a brilliant triple threat: she's a mellifluous light soprano, a fine dancer (to the precision choreography of Amélie Foubert) and a deeply moving actress. The role of Colette Cordier as written in the book by Eric Chantelauze is a fantastic vehicle for a performer, and Miss Préïté makes the most of it. Cyril Romoli as Guy solidly holds the middle ground as the accompanist and confidant of Coco as well as her music teacher Jules in the play within the play Au Diable Vauvert (literally "Into the Boonies"). The exceptional Fabian Richard plays the role of Pierre with the charming swagger of a James Caan. His disarming sincerity veers off into bleak paranoia as Comédiens pivots and grows darker and darker. The biting, bitter recriminations of Pierre take hold and he literally won't let go.
The solos of the two characters at the heart of the show are singular high points. Coco asks Guy to accompany her on the piano for an audition song freshly composed for a new show in Paris: Othello. (If that doesn't give you an idea of where this is all headed, nothing Will.) It is an aria for Desdemona Et Tu Crois Que Ma Peau with a lyric that translates roughly into "You think that my skin lusts for the another man's skin, You're dieing to crush my lips with these words I said for him. You're jealous, you're jealous, jealous, jealous, jealous, jealous". The graceful melody of composer Raphaël Bancou is perfectly interpreted by Miss Préïté who gets across her character's desire to succeed in Paris while never denying her love for Pierre.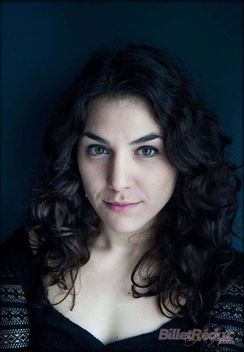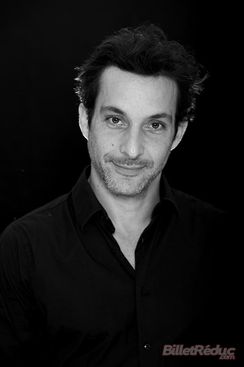 The second high point is Pierre's mirror song La Preparation. As he puts on his make up for opening night of Au Diable Vauvert, the pressure of playing Paris coupled with Coco's admission that she'll audition for an ex push Pierre into madness. The obsessive intensity of the repetitive lyrics "Not good, not good, not good, not good, In the reflection of the mirror I can see your carcass, There's just your smile left on your bones" accompanied by Bancou's somewhat sinister music first on the record player then with Pierre on the piano leaves no one in no doubt as to where the show is headed.
When Préïté, Romoli and Richard return for their final curtain calls to thunderous applause, one sees on their faces that they are physically and emotionally exhausted; but they also carry a look of satisfaction and pride at having given their all to such a challenging and fascinating work of art. After his recent musical about Jack the Ripper JACK: l'Éventreur de Whitechapel, Samuel Sené has now put together a hefty, memorable show in a tiny Parisian pocket theatre: Comédiens, the theatrical equivalent of the mouse that roars! Mr. Sené has an undeniably diabolical talent that is gaining more and more attention here in Paris. And in the months and years to come, who knows… Why not London? Why not New York? Vive le French Touch!
Reviewed by John Meldrum performances of April 12th and 13th 2018 in Paris.
Tuesday through Friday 21h / 9PM Saturday 16h / 4pm and 21h / 9pm In French
THÉÂTRE DE LA HUCHETTE 27 rue de la Huchette Paris, France M° St Michel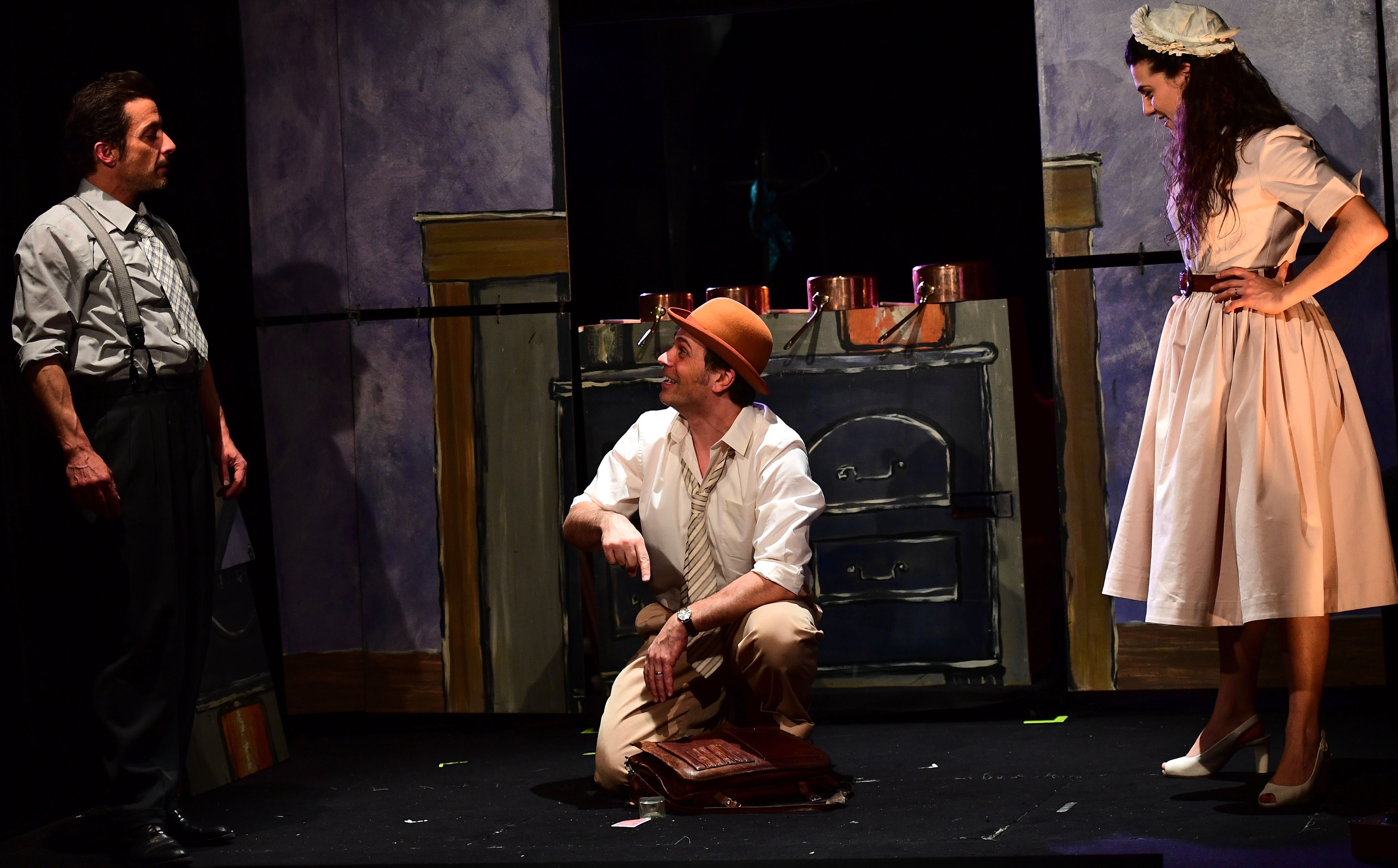 photo Philippe Escalier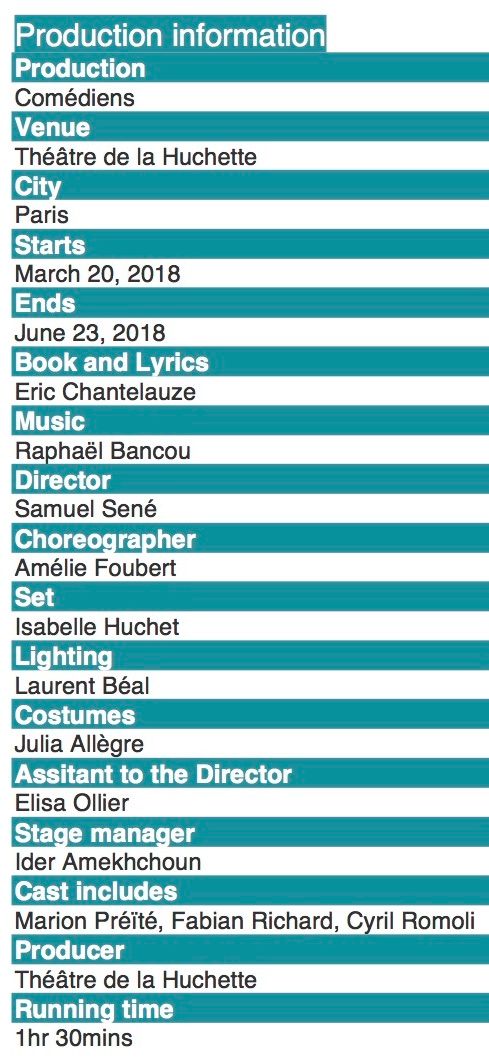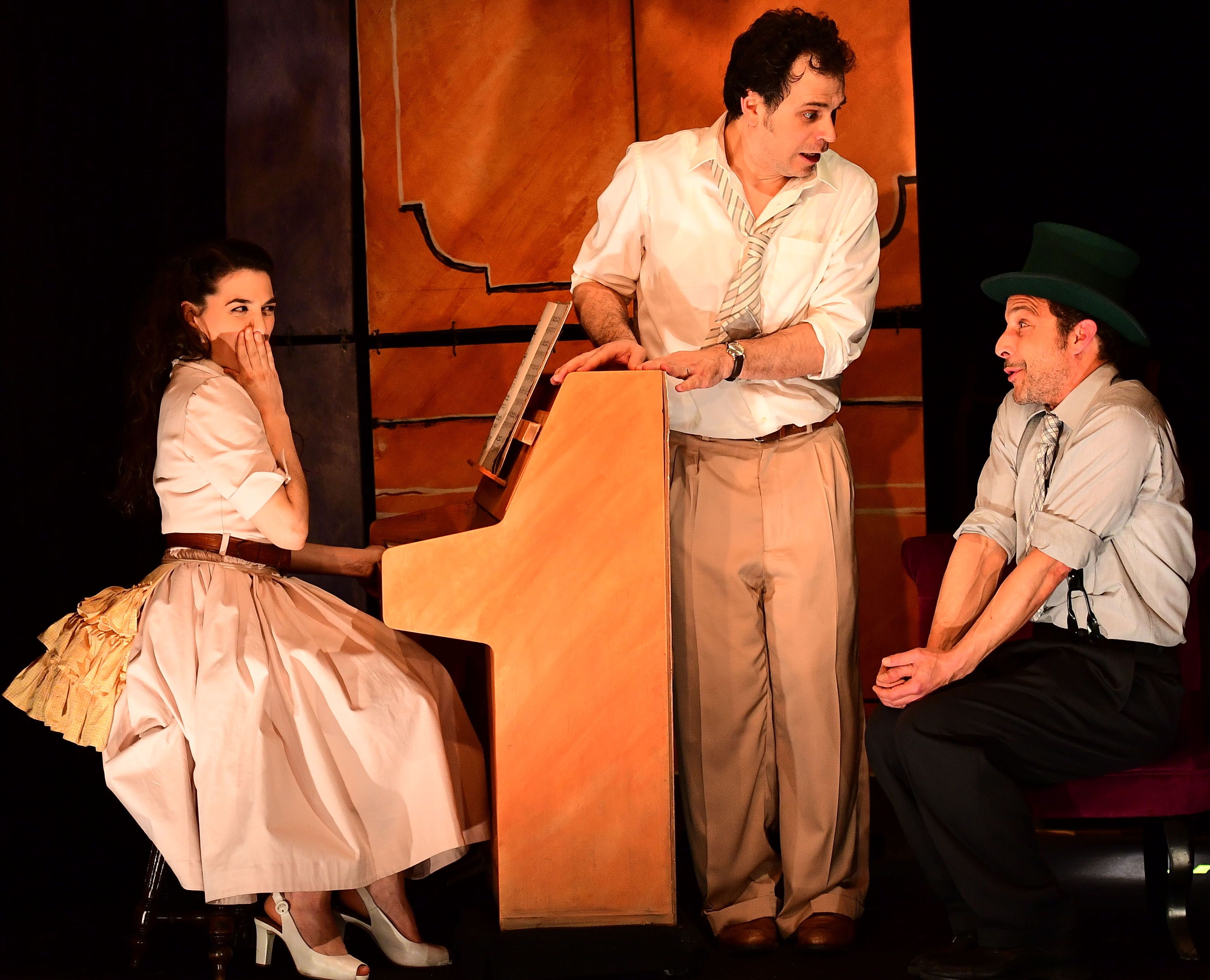 photo Philippe Escalier